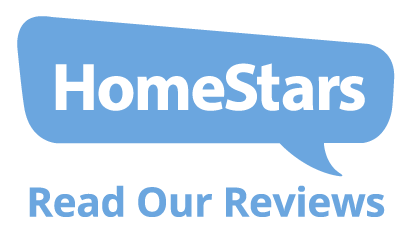 "We are happy with the work you did for us! The stairs are super & easy for me to go up and down! What a difference!! Thank You!" – Joann & George, 2017
* * *
"The garden at our new home became out of control. Since meeting Mark at the Durham Home Show we have gone from frazzled to thrilled. Mark visited our home and accessed our needs and suggested we start by discussing the project with Joanne Shaw at Down 2 Earth Garedne Design. Joanne helped us understand what we wanted and gently directed us with the design project. Then the landscaping crew, under Marcus McPhee put the vision to life and we couldn't be happier with the results. Everyone was a pleasure to work with, professional, supportive, neat and hard working. Fantastic experience and would highly recommend using  Small Jobs Landscaping" – Mary Beth & David, 2017
* * *
We are very happy with the work done by your site crew. They were courteous and efficient, and left the site clean. We are pleased to give a reference to any future customers for you. If we need any future 'small' work done we will give you a call. Many Thanks" – Tom, 2017
* * *
"We love the walkway. It looks amazing! Thanks!!" – Cyndi & Eddie, 2016
* * *
"Thank you so much Small Jobs Landscaping. The work was well done and the front looks much better." – Andrew, 2016
* * *
"My wife and I moved into our new home two years ago and had to have some work done on the patio, grading around our property and the removal of a tree and its replacement planted.
I called Mark and his company, Small Jobs Landscaping, to come and give and me a quote which I accepted.
The job was done beautifully, beyond my expectations and I would hire them again in a heartbeat." – Patrick and Vivianne, 2015
 * * *
"I had my balcony extended and a railing added.  He did such a good job, that you think it was there forever and everyone loved it.  I am thinking of getting my flower beds done." – Linda, 2015
* * *
"I had interlocking done across my front porch, and Small Jobs Landscaping did an excellent job! They were efficient, hardworking and conscientious! I would highly recommend them!" – Val, 2015
* * *
"Thank you for all your hardworking guys!  They did an excellent job on both patios and even added a design element to the shed foundation. Work was completed on time and looks great!" – Janine, 2014
* * *
"I can't believe how good our walkway looks! It is better than I imagined it to be. Thanks so much!" – Catherine, 2014
* * *
"We are thrilled with our beautiful new front walk way from Small Jobs. Not only did our front walk way turn out great, but the staff were polite as well and compared to other quotes that we got, the price couldn't be beat. Our neighbors have complemented our new walk way and asked where we got it done; we've recommended Small Jobs Landscaping to them" – Alex, 2013
* * *
"Small Jobs Landscaping updated my back yard with new shrubbery, a Japanese Maple tree and new mulch for ground cover. It was a difficult job as the back yard was 'root bound' from trees recently removed. The crew worked diligently and produced a very pretty area that i can now enjoy. I have already recommended 'Small Jobs Landscaping' to a friend. – Diane, 2013
* * *
"I am very pleased with the work done by Small Jobs Landscaping! The neighbors have been by and all comments are good. The workers are nice and a good face for the company" – Marean, 2013
* * *
"In May 2012 we had our entire backyard landscaped by Mark and his crew from Small Jobs Landscaping after meeting him at a local home show in Bowmanville earlier this year. He took our original ideas and with his creative touch helped us to realise our dream for our yard.  He and his entire crew were punctual, pleasant and professional. They delivered exactly as promised. They were very receptive of the few changes we requested as the job progressed. This was a rather large job and there were many challenges not the least of which was the extreme heat, then rain, grading adjustments as well as an unexpected high amount of rock in our yard. A special thanks to Mark's wife who did a lot of running around for the crew delivering supplies as needed. This has become our oasis where we spend all our spare time late into each evening enjoying the privacy and serenity it gives us. We have enjoyed spending time filling all the planting beds with plants and completing the last few finishing touches. We have been so impressed with the end result that we hope, despite the rather 'rocky' experience in the back yard that he will return next year to complete our front entrance way.
We would highly recommend him to anyone for any landscaping job, large or small!!!" – Scott and Michelle, 2012
* * *
"I love my new front entrance. I feel like the Queen of Sheba entering her palace." – Valerie, 2012
* * *
"We're so pleased with our new entranceway and garden.  Quick, clean, well priced – thx so much!!" – Sharon, 2012
* * *
"We absolutely LOVE our backyard.  We always thought we had to have a small yard that was less than functional.  Along came Mark and – Viola!  It is so wonderful!  It seems so much larger and we love being there.  We spent so much time outside after the work was complete.  Mark was reliable, hard working and very personable!  We loved his work, from the design ideas to the finished product." – Amanda, 2011
* * *
"Mark offered us a wide variety of options that spanned across several price ranges and allowed us the freedom to choose what we felt would best fit our needs. When he came out to do the measurements, Mark made several suggestions to make our project less complicated and more cost-effective. Mark also offered us the opportunity to participate as much or as little as we liked during the actual construction process and took the time to explain what he was doing and how it would benefit us in the long-term. The project was completed quickly and we were more than pleased with the result; friends and family have commented on how nice the job turned out and we wouldn't hesitate to use Small Jobs Landscaping again for other projects in the future!" – Leigh, 2011
* * *
"I am soooo happy with Mark and the job he did for me. You can recommend him WITHOUT hesitation!!" – Donna, 2011
* * *
"Many Thanks! for all you've done to make our backyard look so good! It's been a joy to see our plan com together – and so quickly too!" – Yolanda, 2011